Receive YOUR Personal, Private Email Reading with Digital Photo of your Orb Spirits of Light!
Orb Spirits of Light Photo Reading with Jessi Large
Have you ever taken a photograph and discovered
random circles of light sprinkled throughout the picture?
We believe there is a reason these beings of light are showing up in our photographs - we believe they have messages for us.
When you order your Spirits of Light Photo Reading you will:


Receive validation of the angel nudges you've been feeling


Receive guidance to heal burdens of your heart


Feel the love, comfort and support of your angelic entourage to confirm the knowing within you that you are NOT alone!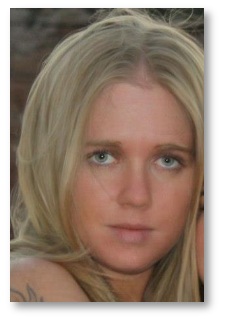 Learn what your angelic entourage want you to know today to help you expand your heart to create what you want!
The moments of this reading are all about you!!
Receive a resource photo to compare to the orbs
that show up in the photographs you take personally!
Message from Jessi:
While sleeping Great Grandma woke me to give me guidance about my photography work. She shared with me that the orbs are the beings of light - the angels, guides, teachers, deceased loved ones and other light beings, that "hang out" with us. She showed me how to "connect" with the higher self and angelic entourage of others, then she gave me specific words to call them in as the beings of light that we call "orbs" in order to photograph them. During this experience with her I was gifted with understanding their messages. (To learn more about the love of my Great Grandma, click here.)
Now I am sharing these beautiful messages along with a photograph of YOUR Spirits of Light in orb/spirit form through this email reading and digital photo.
Every Photo is Unique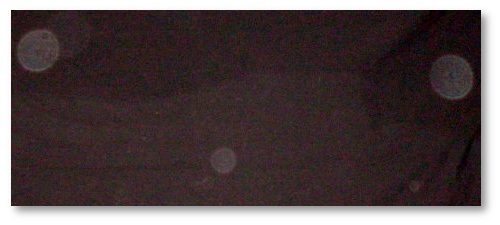 (This photo has been cropped to fit here.)
For each Spirits of Light Photo Reading Jessi will:
1. Connect with your higher self energy and call in your Spirits of Light
2. Take photos of your orb spirits of light
3. Share with you the personal, private message she receives for you
Who are the Spirits of Light? We believe they are:

angels
guides
teachers
archangels
ascended masters


deceased loved ones
deceased pets
angels of our pets
angels of Mother Earth
other light beings

What others are saying...
Hi Jessie,

Thank you for the wonderful reading. You did an amazing job. I have really been wanting to make a big shift, and I have been feeling challenged and at times lacking faith, but your reading validated my strong intention and I needed to also have some feedback that I was supported, loved, protected and assisted from the higher levels. Your reading and timing with the reading could not have been more perfect. I have been sick and yet this was a crucial time for me to re-embrace my strength and faith. I loved seeing all the orbs. There where so many. I needed to see that I am surrounded by love and held in Divine Love.

Thank You so much for this gift. Please take to heart that you have been given a gift that has healing and value. I hope you continue to step courageously into it!

Much Love and Gratitude!
Stephanie
You will receive


Your Spirits of Light Photo Reading


A Digital Photograph of your Spirits of Light


A copyright release so you can print your photograph
Spirits of Light Photo Email Reading: Email readings are completed on a first come, first serve basis. Every effort is made to send the reading to you within TEN business days (Monday - Friday) by email. If there will be a delay, Jessi will let you know.
NOTE: When you receive your reading and your Spirits of Light Orb Digital Photograph, be sure to view them in a darkened room. If you have full sunlight or a bright room, you may miss some of the beautiful beings of light! Be sure to compare your Digital Photo from Jessi to your personal photos to see if you have already taken photos of your messengers of light! DO NOT SEND PHOTOS TO JESSI - UNLESS SHE ASKS YOU TO VIA EMAIL AFTER YOUR READING!!
NOTE: If you have a coupon code (click here to see if there is one available) you may enter it in the shopping cart.
Note: Email readings are completed on a first come, first serve basis. Every effort is made to deliver email readings within TEN business days (Monday - Friday). In case of a high volume of orders, you will be notified if there will be a delay.