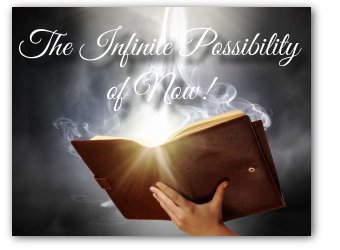 Are you feeling stuck? Unsure? Helpless? Frustrated? Overwhelmed? Is time evaporating?
Do you feel an anxiousness of something you need to do, but youíre not sure just what it is?

Have you discovered that the old way you fulfilled your goals doesnít work anymore?

Are you setting your intention for your day, yet you feel as if youíre out of control and flailing around at the whim of the slightest of breezes?

Did you think life would flow easier for you in 2012, but instead it has been chaotic, anxious and you feel like you donít belong here anymore?
If you've answered "YES" to any of these questions,
This program is for YOU!
This is a RED FLAG SIGN that you're ready to shift into a higher expression of yourself and create the highest possible outcome in all areas of your life!
This exciting webinar of experiential tools and insights will open the door for you to tap into the Infinite Possibility of Now using your power as the limitless spiritual being that you are to bring your heaven to earth!
You may participate live via your computer or phone. If the time doesn't work for you, you may download the recording at your convenience.
After completing your payment, you will receive an email to confirm your registration. Please open this email and click the link provided. You will then receive an email with the link for the digital downloads of the webinar.
The Infinite Possibility of Now Program: $19.97