William P Young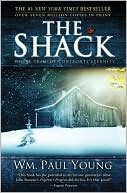 The Shack by William P. Young

If you haven't read The Shack yet, please get yourself a copy and read it. The plot will tug at your heart strings while the content pulls forth from deep within you what you truly believe and where your heart truly lies. This is one of the tools to be used as a catalyst for you to begin or continue your spiritual journey. For those who are "seeking" this is a must have read!
Click the Barnes and Noble link below to order your copy!