Florence Scovel Shinn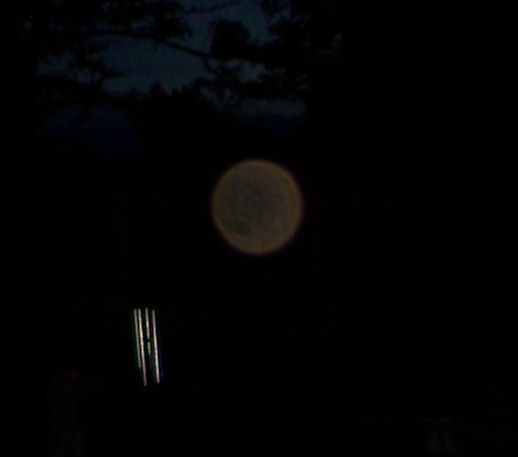 The above Spirit Emanation (orb) was taken May 20, 2008, in the backyard. The silver rods the the left below it are wind chimes. I looked more closely at it because it appeared to be orange.
| | |
| --- | --- |
| Florence Scovel Shinn 1899 | Florence Scovel Shinn 2008 |
Imagine my delight when I discovered the face of my dear friend Florence Scovel Shin. The above image on the left was scanned from the book I have titled The Writings Of Florence Scovel Shinn. I took the one on the right with a Kodak Easy Share CX7430 camera. Of course all of her hair didn't make it into the orb and her face is looking to the left instead of ahead, but I could clearly see the resemblance.