Sedona, Arizona - Chapel of the Holy Cross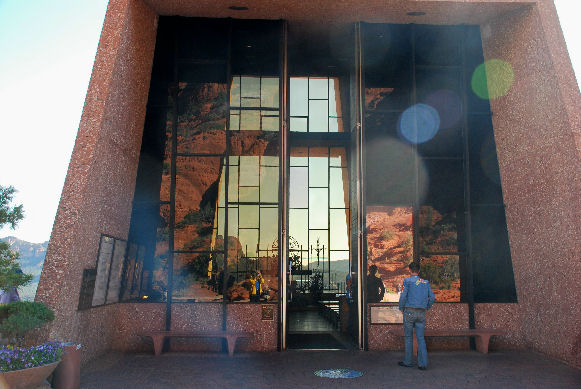 This photograph was taken by Jenny and Robbie Robinson of Ontario Canada. They were visiting The Chapel of the Holy Cross in Sedona, Arizona in the Spring of 2008. They were quite surprised by the orbs in the photograph. Notice the misty image over the lower left side of the window to the floor.
Do you feel the colored orb shapes to be spirit? Email Kate and let her know what you think!