Indian Guide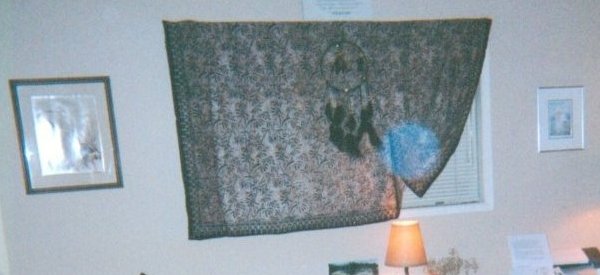 Notice the blue orb - see the Indian head (like on an old US nickel) looking toward the workspace? Look closely, the picture hanging on the wall left of the curtain shows an older Indian on the left side and a younger Indian on the upper right. In the bottom right corner is a raccoon... There is also a face in the picture hanging on the wall to the right of the curtain - like some kind of animal, but not sure what.
The picture on the left is really of the Swiss Alps and the picture on the right is of two women walking beside one another and is called Friends.
The photographer wasn't even surprised when these images showed up in her picture. To read why, click into Angel Chronicles and read Indian Guide...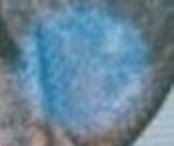 The orb enlarged.