Pink Orb with the Fairy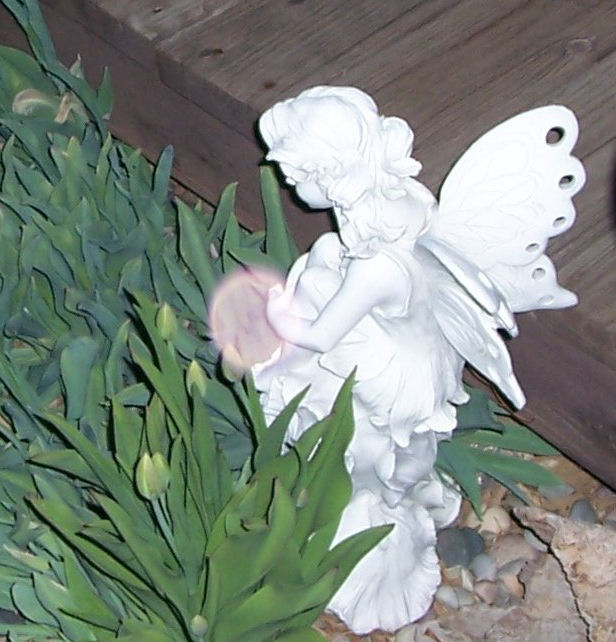 This photo was taken on May 29, 2008 at dusk with a digital camera. I was standing over the corner of the deck where the tulips grow. I was thrilled to discover the pink orb over the fairy's hands when I viewed the image on the computer.
When I sit with this image I feel so much love, is it just because it's a pink orb or is there something more?