Rainbow in the Spider Web
Grandma and I are nature girls. While visiting her we went to the George Washington Carver National Monument in Diamond, Missouri. Grandma used to take us there as children and it was always a really "feel good" place. While we were there spiders kept showing up - not so much in "odd" places - just that we kept seeing them - which told me Big Jim was with us. Below my camera captured this spider's web in the trees with the sun shining through, causing a rainbow effect on the web.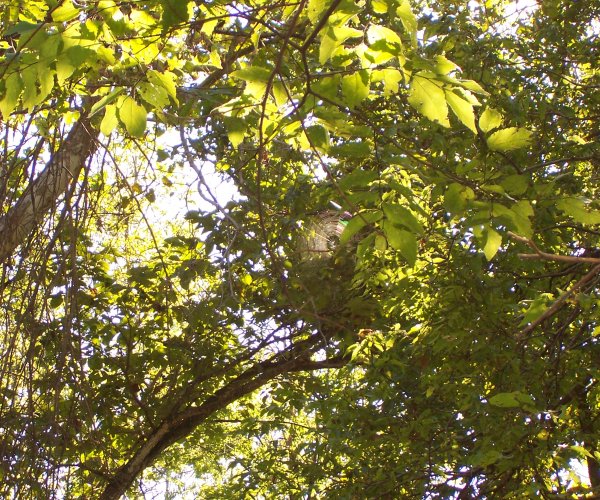 Below I cut the image out and enlarged it for closer viewing.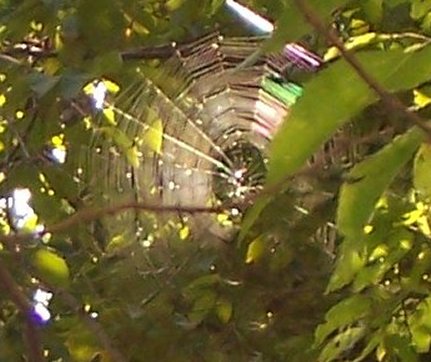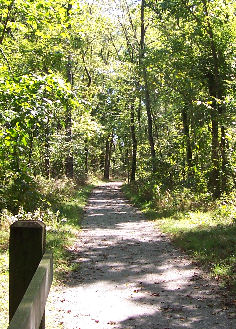 The spider that screamed out "Yo, your dad's here," was the one that was hanging by it's web at eye level in the middle of the path as Grandma and I strolled by.
Unfortunately I didn't take it's picture. Needless to say, between the sunshine, shadows, vines, grasses and trees, it was a miracle to see the spider hanging at eye level. Allow yourself to have the "eyes" to see and miracles will, indeed, come to you...