Spirit Emanations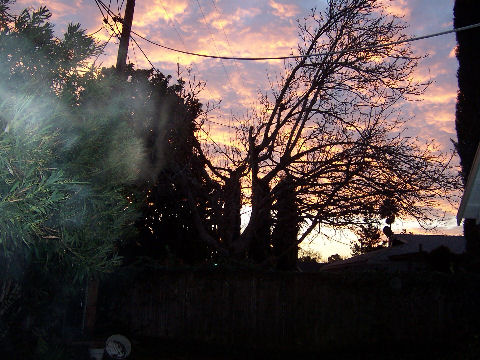 These photographs were taken by Mary Reilly of California. The one above is of a sunrise. This is not smoke from a cigarette or a fireplace. Nor is it fog or mist.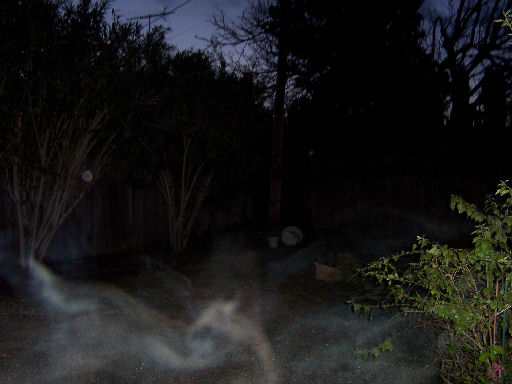 The photos were taken in Mary's garden.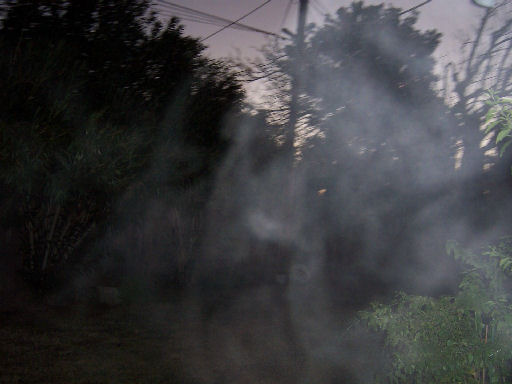 I sat with the images and connected to the energies therein.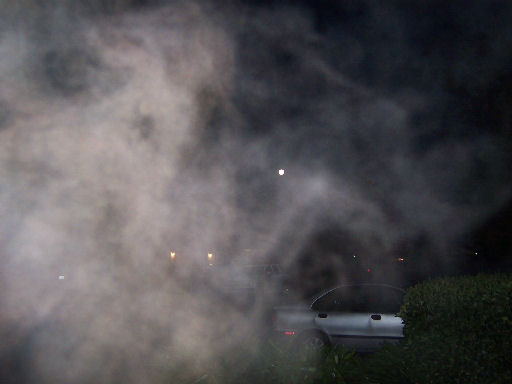 They told me they LOVE Mary's garden and are allowing themselves to be photographed for Mary's enjoyment.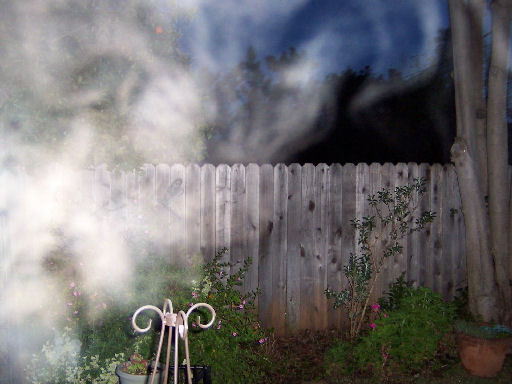 And to show the world that they are real. The veil is getting thinner, the vibrations are coming closer together, we are ascending. These are gifts from spirit as confirmation that our beliefs of "something more" are true.
Do you get additional messages from these entities? Email Kate and let her know what you think! If you wish to chat with Mary, please email Kate and she will forward your email to Mary.
Thank you Dave for sharing such a wonderful gift from God with us!!