Spirit Cloud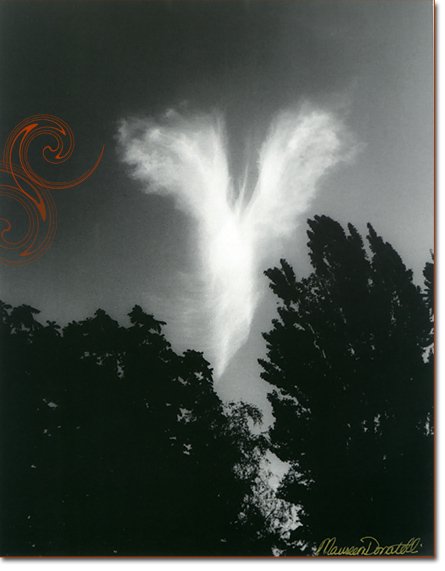 This amazing image was captured by Maureen Donatelli of Canada. I thought it was pretty amazing that this image is so like the statue of Grace in the photo of Grace and Mary... This was taken in Canada, Grace lives in Colorado with me - just goes to show we're all connected...
For the full story of this miraculous photo and to order a copy for yourself or a friend, click into the SpiritCloud website www.spiritcloud.com
Thank you Dave for sharing such a wonderful gift from God with us!!