Did you know struggling is an option? --- not a prerequisite for living the life you love?
Life isn't designed to be a struggle... it's a GAME of illusions and choices!
Need help processing through your illusions to make the choices to live your most magnificent life?
You've come to the right place!
The Soul Kisses Spiritual Whispers Community was founded in 2000 and now includes people across the waters and soils of Mother Earth in over 80 countries.

Why? ----- the angels and I provide loving heartfelt support, and you get miraculous results.

1,000's of people have attended and downloaded my programs, meditations, books and e-courses. They've implemented the information and transformed their lives - like Amy:

Kate and The GAME of LIFE Mastery Program have truly changed my life. Many spiritual books and teachers say raise your energy to a higher vibration, but do not tell you how to do that. Kate gives you an abundance of tools to accomplish everything. I have made more progress since I started this program than in the previous more than 20 years of effort combined!

~ Amy Goguen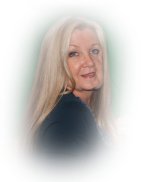 I'm Kate Large, your human hand of support.

I'm an international best-selling author, the leading authority on the teachings of Florence Scovel Shinn, and a teacher of hope and limitless possibility.
No matter who you are, where you live or what your life looks like in this moment...
You deserve to BE happy!
You DESERVE to live a miraculous life --- your version of Heaven on Earth.

I will show you how to play and work with your angelic A-Team to consciously transform your life from what it is now, to BE-ing a Miracle Magnet ....plus teach you 'how' to process through the blocks that have been between you and your happiness.
Learn HOW to Transform Your Life to Something Better!
If you read The Secret, you know it was loaded with information, but there was no definitive direction of "how."
Welcome to "how" to create and live your most Magnificent Life!

---Begin with the Essential Mastery Tools (above-right)!
Why am I giving away Essential Mastery Tools?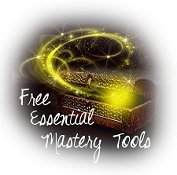 For years I walked the trenches of fear... struggling, suffering, feeling alone, helpless and powerless - being a victim - drowning in drama and giving my power away ---- BEing Human....
Why? Because I didn't know how to do anything different.

BUT =====> I knew in my heart there was an easier way!

...sound familiar?