A Safe Space of Support and Guidance
What will you find of benefit to you here?
A safe place...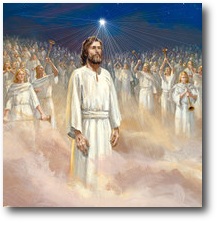 I struggled for years wading through the dark limited teachings of the physical world, knowing there was something more – something the physical world was hiding from me. Then in the early nineties the teachings of Florence Scovel Shinn fell into my life – literally. The moment I opened the Game of Life and began to read, my spiritual path was illuminated and the fear that choked my flow of prosperity was revealed.

Metaphysically I whipped out my sword of love and light and began slaying the dragons of fear that had stalked me all my life. The more I stepped into my power, the more tools I was given by my Angelic Entourage of angels, guides, teachers and deceased loved ones to face, disconnect and heal from deep within. This healing continues to release avalanches of abundance and miracles in all areas of my life!
Services with Kate to hold the safe space to step into your power!
With the help of my Angelic Entourage I provide these services: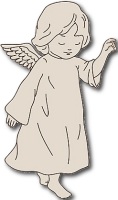 Disconnect the Cords with Kate and Your Angels


Power of two Spiritual Life Coaching


Angel Readings by phone skype or email


Healing Soul Guidance Angel Reading by email


Orb Photograph Readings by phone, skype or email


Healing Soul Guidance Angel Reading by Email


One on One with Your Angels & Kate!
Within the pages of the Soul Kisses Spiritual Whispers website you will find the methods, techniques and tools I use to blend my physical existence with my limitless spiritual being-ness to make life EZier. This website holds a safe place for you to open your heart to connect with your Angelic Entourage and shares with you exciting information in the form of classes, books, meditations, tools and recommendations to bring you comfort, answer your questions and...
Make your life EZier to bring your Heaven to Earth!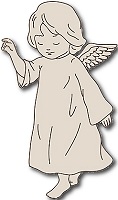 Classes, programs and tools:


How to Create Your Heaven on Earth


The Gift of Forgiveness


Alzheimer's Alternative Care,


Communicating with Your Angels


How to Create Your Heaven on Earth Program


5 Day Mini Vacation with Your Angels


Disconnecting the Cords to Heal the Wounds of Your Heart


Step into Your Field of Potentiality


Florence Scovel Shinn's Game of Life Unleashed…


The Prosperity Tool Kit


With Love from Your Angels... guided Workbook & Journal


Orb Photographs Validated


Communicating through Dementia


Communicating with Orbs…


Clear Your Chakras with the Healers of the Light


Children of the Angelic Realm
Click here to see the full list!
Receive validation that your deceased loved ones are still with you
In 2005 my dad, Big Jim, died and life began to shift - quickly. Daddy and my guides asked me to share more of the tools I was using personally that made my life easier and the website grew exponentially!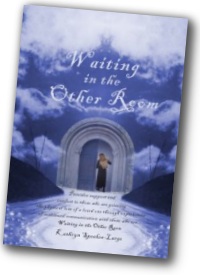 My Dad, Big Jim, my Angelic Entourage and I share:
Waiting in the Other Room the book, Waiting in the Other Room journal, and Sacred Space ~ Build It and They Will Come meditation - validation that our loved ones are, indeed, simply "Waiting in the Other Room..."
Soul Kisses History:
In 1999 I went to the internet to look for websites that provided spiritual guidance and could not find one that resonated with me and answered my questions. So in 2000 I created the Soul Kisses website as an avid resource center with information, tools and recommendations to help those who, like me, were looking for "more."

In 2001 Jesus told me I would be adding my own work to the site (and I freaked out). That night John Denver woke me up singing "Rocky Mountain High" and refused to stop till I got up and listened to what he had to say. He explained to me that my human "fear" was normal, but it was an illusion and if I would follow the divine guidance that was so freely given to me I would discover joy and love that were beyond my human capacity to take in at that moment. His words gave me support to move forward with an open mind and trusting heart.
We've published the Soul Kisses internet newsletter since January of 2003. Now this newsletter circles the globe to limitless spiritual beings in over 50 countries! The newsletter addresses real life issues and shares tools and information, plus it keeps subscribers updated on new tools, giveaways and radio guests. I invite you to step into your power as a limitless spiritual being by subscribing to the newsletter and receive your copy of The Power of Gratitude meditation as a bonus gift! (Scroll up to use the form on the right.)
The Soul Kisses Spiritual Whispers website has been designed to provide healing tools to help you open the door and illuminate your spiritual life path. There is no need to travel in darkness any longer. You have discovered a place to help you find the light within you... discover your truth, implement healing, and experience balance, support and love... a place to begin or continue to connect with your angels, spirit guides - God. A place to discover, acknowledge and accept that you are never alone - you are indeed a crowd of angels, guides, teachers and deceased loved ones - you are One with God...
I invite you to click through the website and take what resonates with you. There are free products and information as well as services and products for sale. You will also find recommendations for the spiritual work of others, because we understand that everyone is on their own spiritual life path and may resonate more with someone else.
If you receive benefit from what you discover here, be sure to sign up as a Soul Kisses affiliate and share the information here with others!
Thank you for joining me during this exciting time of enlightenment, change and transformation!

May you be profoundly blessed in this moment and in every moment after…

In love and light,
Kate

Message from the angels...

...Dear One,
The physical world is experiencing a Divine Shift... God's love is building momentum... you are feeling it... you are searching for more answers, and you will be receiving answers in amazing ways - because that is the way we work... Don't hold back, ask your questions, explore your truth - the answers are within you, but you must allow them to surface and acknowledge them. Do not be fearful - open your eyes... you will see and experience miracles... you will be receiving answers to your questions. Ask for validation - we will validate. Our love for you has no limits. Do not fear asking us for help, we are messengers of God and take direction from God. We will help you in every little thing... every big thing... all things - all you have to do.... is ask..."

God's Messengers, The Angels...