Spiritual Food for Your Journey...
Commentaries: Commentaries is defined as an apt explanation or illustration. These articles are the result of collaboration with the angels to share messages with the the Soul Kiss readers.

Where Do Dead People Go?
Continued connection with loved ones who have crossed over is possible. They will do all they can to let us know that they are okay and still with us. It's up to us to have the eyes, ears... Click HERE to read the full article.

Suppress Grief? You Betcha!
Death is not the only thing that generates grief. Everyday things we deal with can also bring about grieving... Click HERE to read the full article.

I'm a Crowd
As spiritual beings having a human experience, each and every moment of every day we bring with us all our guardian angels, spirit guides and deceased loved ones... Click HERE to read the full article.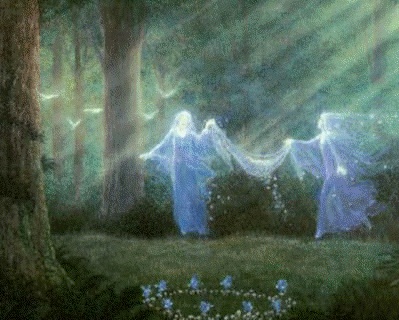 Angel Chronicles
In this physical world we are taught that miracles are rare. But I believe that miracles occur daily, moment by moment, when we find that inner calm within us to experience the glory of hearing, seeing, feeling and knowing our Angels.
Then there are the times when life as we know it is chaos and/or dangerous and there they are... the Angels... helping us and guiding us, keeping us safe from harm. These are the Angel Experiences that you, our readers, have shared with us:
The Angel Chronicles...
If you have an angel story you would like to share, please email Kate @ SoulKisses.com.